Shokac Series
Shokac Chip
TM
An unprecedented fingertip-sized multi-axis tactile sensor.
Shokac Chip can simultaneously detect the force applied
along multiple axes.
The smallest all-in-one fingertip sized multi-axis tactile sensor.
We've developed a highly sensitive tactile sensor that can measure along up to six axes, yet fits in a 9 x 9 x 5 mm form factor. Calibrated digital signals are output directly from the sensor, without using any additional peripherals. It can be used in locations with little space, like robot fingertips or wearable devices, in which previous sensors were too large to fit.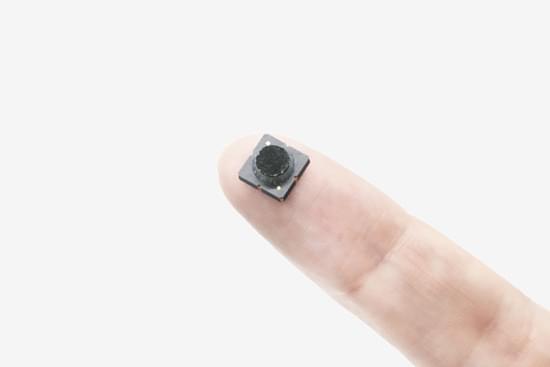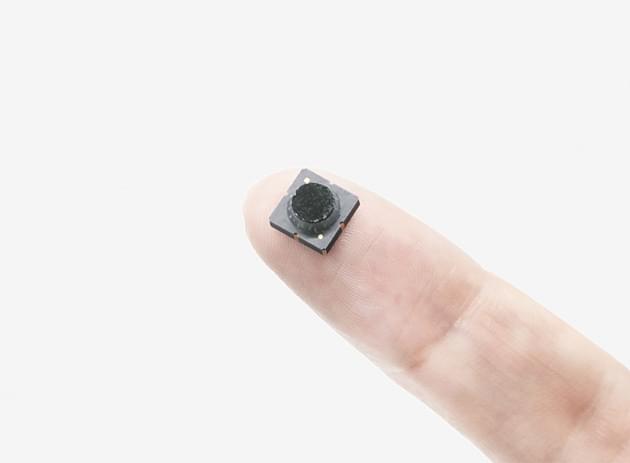 An unprecedented level of compactness with a mass production-oriented design.
The sensor core uses a micro-electromechanical system (MEMS) to achieve an unprecedented level of compactness. As proven by accelerometers, MEMS can be used in a highly effective manner in mass production. The unique sensor core uses patented technologies, but we have already realized 8-inch MEMS wafer manufacturing.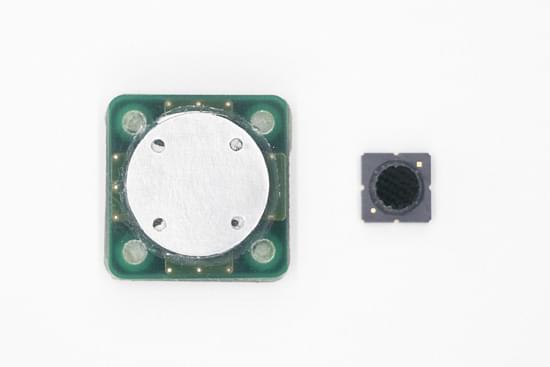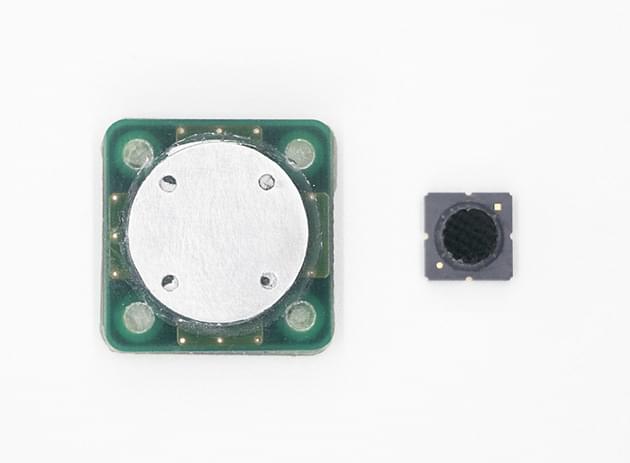 Used in a variety of situations
Robots
These sensors can be used in robot fingertips to provide robots with tactile detection functions similar to those of humans.
Medicine
These sensors can be used in medical devices to quantify intuitive motion. In the future, they can also be used in medical robots.
Video games
A single fingertip-sized button can be used for three-dimensional movement control.
Sensor output customization, substrate size customization, and more.
In Shokac Chips, there is a tradeoff between sensor sensitivity and load. Let us know if you require high sensitivity sensors for special applications. We can customize sensor output, substrate size, and more.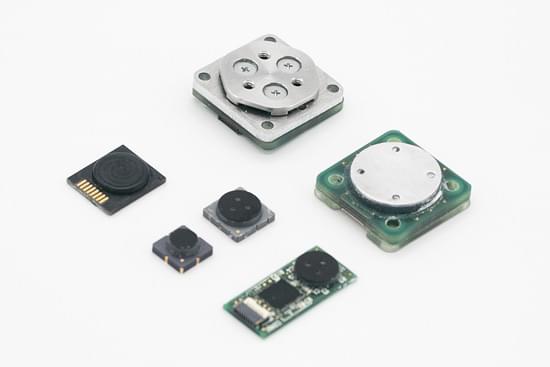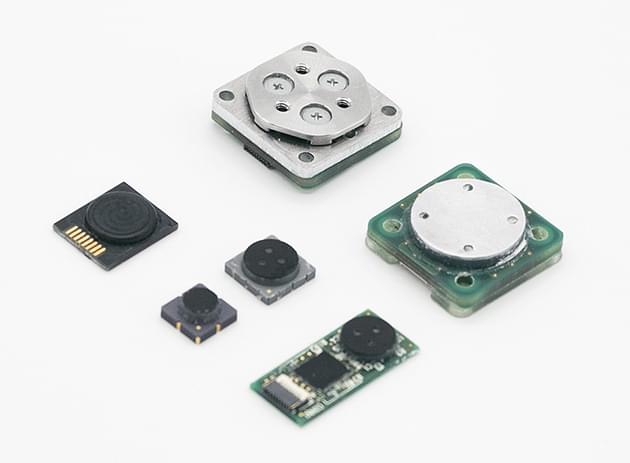 Line Up
S20C1-WM155-K1-C4I

Shokac Chip 6DoF-C18

6-axis Shokac Chip (does not include Z-axis negative direction). I2C output. Fz 18N.

S18C1-WM155-K1-P4I

Shokac Chip 6DoF-P18

6-axis Shokac Chip (does not include Z-axis negative direction). I2C output. Fz 18N.

S50C1-WM155-K1-P6I

Shokac Chip 6DoF-P50

6-axis Shokac Chip (does not include Z-axis negative direction). I2C output. Fz 50N.

S100C1-WM155-K1-P6I

Shokac Chip 6DoF-P100

6-axis Shokac Chip (does not include Z-axis negative direction). I2C output. Fz 100N.

T08R1-WM155-X1-C1S /
T08R1-WM155-X1-C1I

Shokac Chip T08

3-axis Shokac Chip (does not include Z-axis negative direction). Select either I2C or SPI output. Fz 8N.

T40S1-WM155-K1-P1A-C100 /
T40S1-WM155-K1-P1A-F190

Shokac Chip T40

3-axis ShokacChip (does not include Z axis negative direction). Select either I2C or SPI. Fz 40N
Go to Top